Our learning system is a carefully balanced mix of online and offline study based on our many years of experience working with education programs serving youth. We look forward to welcoming you to our Biomime online international community
Biomimicry- Nature's classroom
The eco-literacy enables students to look for sustainable solutions to some of the most pressing local and global challenges.
We encourage students to search for the solutions by observing nature and how it solves these kind of challenges using ingeniously simple yet perfect designs.
This course uses an award wining curriculum coming from the world leaders in the field and will introduce the students to biomimicry via numerous striking examples in nature with connections to the core content in the physics, chemistry and biology modules.
The curriculum contains 15 unique and engaging biomimicry in science lessons divided across the STEM modules and delivered with the range of teaching methods from presentations through to videos, lab based project, activity sheets, assessments and quizzes, technology integration and community extension work.

The course also contains 7 Biomimicry Design Challenge modules that aim to prepare students for participation in a Biomimicry Design Global Challenge or capstone projects designed by us.
Using a short term project students will be asked to identify a design challenge, explore nature's patterns and solutions used to solve that challenge and to finally create their own design inspired by nature which they will learn how to refine and share.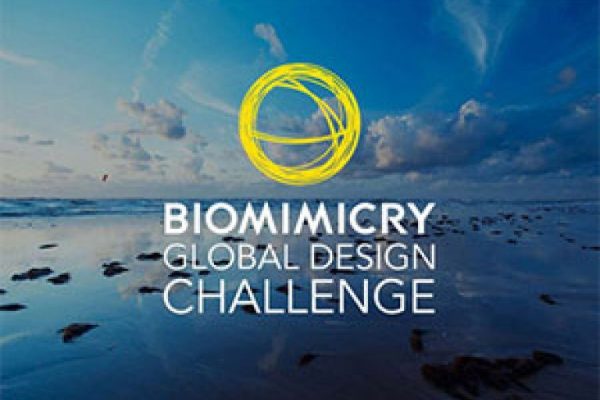 Global Design Challenge 2021
Global Design Challenge Course aims to prepare our students for a global annual competition organized by the Biomimicry Institute.
The students will be led through  a specifically designed syllabus to learn how to address global challenges we face using nature inspired solutions.  
The course will last six months during which student will seek to develop a nature inspired design capable of solving one of the selected UN sustainability development goals.  
This course will introduce you to some important concepts such as
meaning of design function and strategy,
what is a human centric design,
key stages of the design process,  
the unifying patterns of nature and how to emulate it,
the design spirals and making the design work
and finally how to assemble and submit your design innovations for the competition entry.  
Learn to innovate in the Nature's classroom
Our online courses will teach you how to apply nature's genius to science designs with real life outcomes in mind. Let us inspire you to come up with solutions for a more sustainable future for us all.
Ready to Get Started? Enroll now